Puzzle » L Station (Three Ages)


Available September, 2022: Leopold Segedin's L Station (Three Ages) (2002): The Jigsaw Puzzle.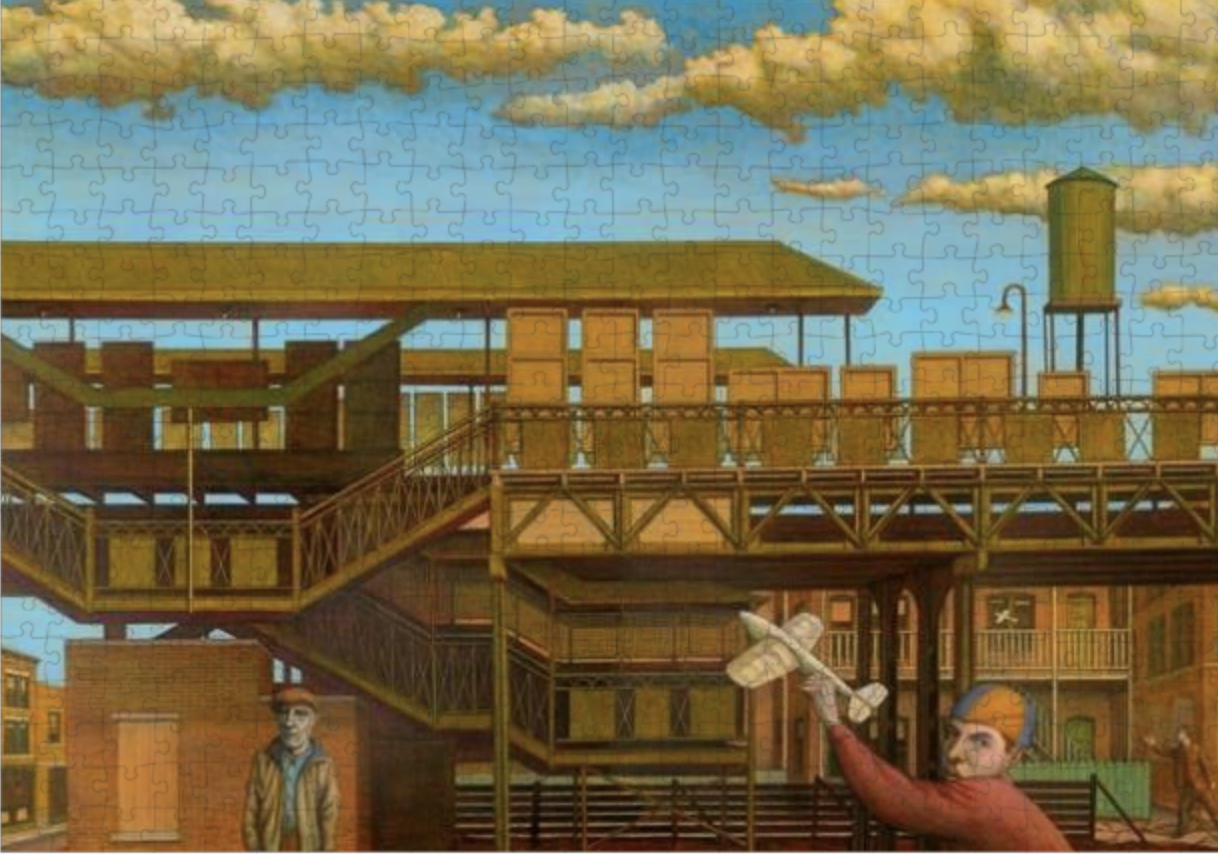 This 500-piece, 20 x 30 inch jigsaw puzzle will challenge any jigsaw aficionado. Constructed of high-quality cardboard this puzzle is sure to provide hours of entertainment while you explore the exquisite details of this Leopold Segedin masterpiece.

The L Station (Three Ages) jigsaw puzzle is available for $50 plus $10 shipping and handling.